One of the hottest trends in home décor these days is bathroom remodeling. Inspired by spas and luxury hotels, people are looking to turn their bathrooms into places where they can relax, rejuvenate and pamper themselves.
To create the perfect ambiance for a spa-like bathroom, you need to choose the right elements to foster tranquility, reflection, and inspiration. One way to achieve this is to install a beautiful wall art mural.
A quality vinyl wall art mural will resist moisture and wear and tear while providing you with a transformative art piece for your bathroom getaway.
Here are 5 wall mural ideas you can use to enhance your bathroom décor today.
Forest and Trees Wall Murals
Depicting the serenity of nature is always a good bet for areas where you want to create a relaxing vibe. It's been proven that just looking at a lush green forest calms people down. Choose a forest wall mural with a lot of light and bright greens to open up the space.
Here's a great example of a wall mural that would work well in a bathroom: a naturally lit birch forest.
Floral Wall Murals
Nothing conveys a fresh, hopeful feeling like floral décor. This choice is practically made for bathrooms, so you really can't go wrong here.
Choose floral wall murals with many flowers in them, forming a uniform pattern if possible. It's all about creating an atmosphere rather than distracting the eye.
This watercolour flower pattern would be perfect for any bathroom.
Sky and Clouds Wall Murals
Who doesn't love a bright blue sky? With just the right touch of fluffy white clouds, these murals will open up your bathroom and brighten your spirit.
When choosing sky and clouds wall murals for your bathroom wall, make sure you go with bright skies and smaller, evenly distributed white clouds. No one wants to see storm clouds or dark skies!
This sky and cloud mural strikes the perfect balance between bright blue sky and small white clouds.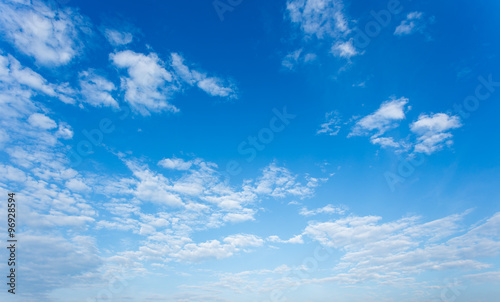 Waterfall Wall Murals
Landscapes are a great choice for bathroom wall murals, but not every type of landscape will work. Murals depicting waterfalls are your safest bet in this case. The right waterfall wall mural should convey a sense of peace and refreshment without overpowering the space.
Try this simple yet majestic waterfall mural for your bathroom wall.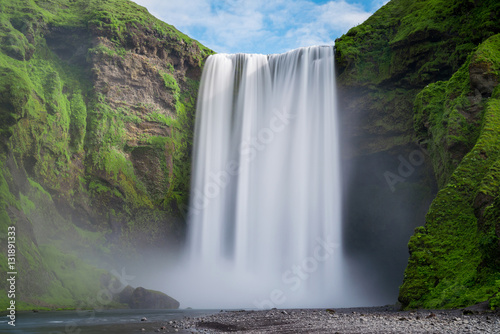 Zen Wall Murals
Finally, nothing says relaxation like wall murals with Zen-inspired themes. Zen wall murals have always been a popular choice for spas and retreats – now you can add that touch of simplicity and elegance to your bathroom.
Go for Zen wall murals that are as simple as possible. Lilies, ponds, and smooth stones are always a good choice.
This Zen wall mural combines different elements to convey a sense of tranquility and reflection.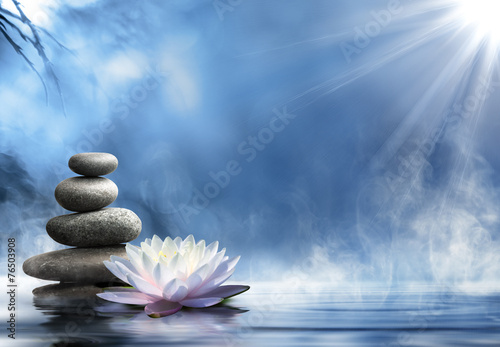 These are only a few ideas to get you started. There are many more wall murals that can work in your bathroom, so don't be afraid to see what's out there! Check out the selection at Muraledesign for more great wall mural options.